Top Ten Tips to Buy Your First Home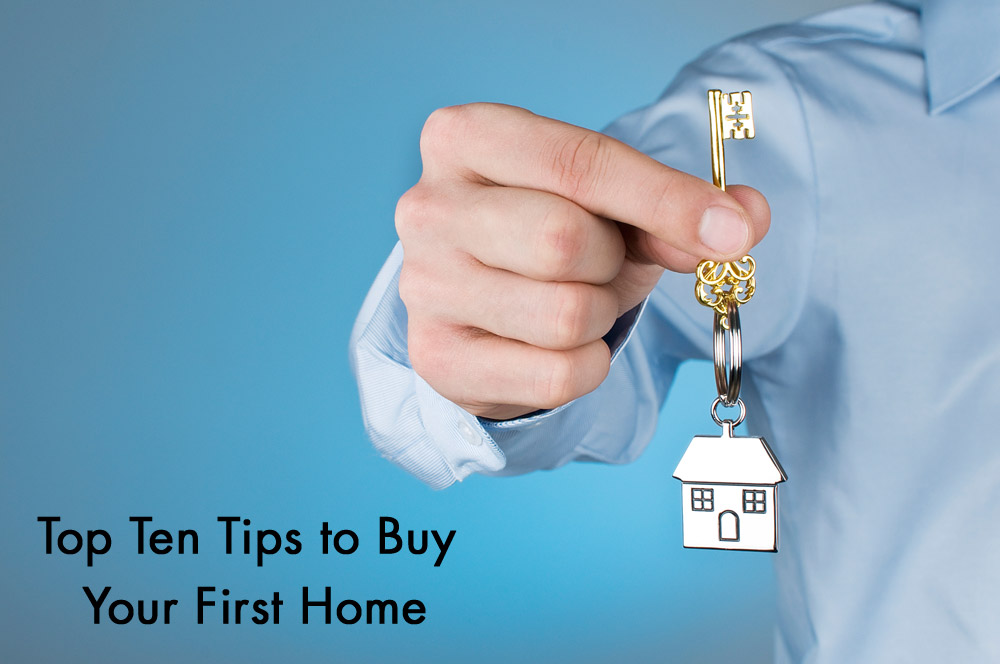 Everyone wants to buy a dream house of his or her own. Purchasing a big home is generally considered as a huge one time investment. Renting a home and owning one's own has a great difference. Many people get confused regarding many factors that are been put up while purchasing their very first living space.
While looking out for your very first living space you'll have to consider some key factors that can get you the home of your dreams easily.
Location
This key factor has been discussed many times in different aspects as it is highly essential. Location would portray the whole lot in terms of value. However that wouldn't ask you to shift your house search in posh areas. Your search should be closed to your work areas so that you will get relax in your daily life.
Checking for scope
There may be some key areas of value but you should always watch out for upcoming developments, blocks, lifestyle and towns with inclining populations. This may fetch you better returns with the right atmosphere.
Secure finances and mortgages
First time house owners get many financing options such as federally backed loans with standards down payments. The location may also affect your financing program. So getting the right property can also pay you off in long term.
Beginning with reasonable homes
If you wish to accommodate with your family, it's generally considered wise to start somewhere affordable rather than breaking the bank. Also chances are that you may get affordable deals in the area where you are searching. Here, you are making savings and are likely to have plenty of growth potential.
Checking the neighborhood
Once you come across a potential property, you can check out everything that happens around the region. Does the area offer you positivity with development and growth? If yes, then the property value might increase in the near future and it can turn out to be a beneficial investment.
House inspection procedure
Before completing the final purchase procedure you must inspect the house and its documents. Many times you can get the present owner for price negotiation or fixing the problem right into the offer. All of this makes the procedure of home inspection much vital for the purchaser. You should have checked about the property if it is government approved or not?  Always buy government approved property.
Get all your doubts cleared
You might think of renovating these in future and don't want any sort of restrictions. The best that can be said for a first time house buyer is to "ask before purchasing". Real estate agents, property sellers and lenders must address all your queries – before signing on any piece of paper.
Never buy too soon
Houses and properties are serious investments that must always be considered into account. You just don't need to jump too soon and later end up in regret. It's always better to present offers and keep searching as you might find something better.
Hiring property agents
Generally people tend to avoid agents but they are likely to show you the best properties around the town. You need to keep in touch with many agents who can present you with many properties. Keep exploring different options and you'll find the right house according to your needs.
Don't end with info – get further knowledge
The more knowledge you gain, the less confusing the entire process will be for you, and you're more likely to afford the house with all the basic amenities and qualities you were looking for without getting into any problems in the future.
Tags: Apartments, buy home, flats, homes, jaipur property, property, property investment
---