Only 45 residential flats are awaiting for booking in Divine Enclave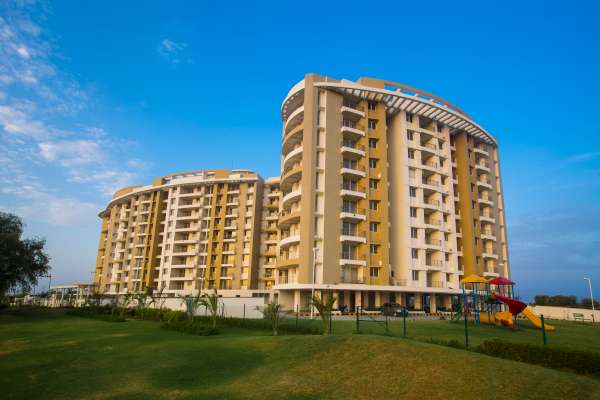 A home near to some of the primary sites, Divine Enclave is another magnificent residential project of ARG Group. The building has in total 198 flats of which as an investment you need to be quick as only 45 flats that wait for being booked and rest are already booked. Divine Enclave is situated at a prime location Jaisinghpura Road, Ajmer Road. The location adds to convenient and easy connectivity with the city and all other sectors, like education, it is near to various higher education colleges (Step By Step International School, JK Lakshmipat University, Delhi Public School, etc.), in close vicinity to IT sector (Mahindra SEZ – Infosys, Genpact, Deutsche Bank, etc.), near to highway connecting to Ajmer city, and also at a comfortable distance from Metro station.  Divine enclave is counted amongst the finest residential property in Jaipur, because of its location, and enticing architecture along with splendid interiors. Divine Enclave offers spacious and luxurious 1BHK, 2BHK and 3BHK flats, with unique interiors which have reflection of both the contemporary and the modern architecture. Owning and living in Divine Enclave symbolizes a style statement.
Apart from being at a prime location, Divine Enclave apartments are fully equipped with all the modern and basic amenities, some of the salient features of the building are:  Round the clock Hi-Tech security system along with intercom and tele security, the earthquake resistant architecture of the building, connection of gas pipe lines, and sufficient number of public and service lifts.  Outside the building facilities like guest house, gym, billiards room, banquet hall, spa, cafeteria, grocery store, food court, parks and kids sports zone are available. Along with all the comfort and striking features Divine Enclave becomes the best destination who are looking for 2BHK flats in Jaipur and even for those who are looking for 3BHK Flats in Jaipur. The elegant designing and architecture of the building makes living impeccable and an extraordinary experience.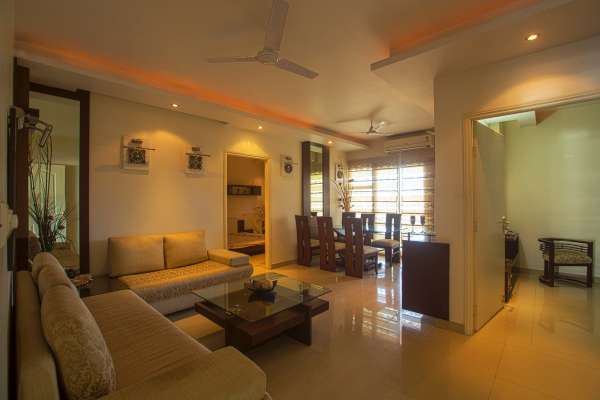 The location and amenities of this residential complex are not only factors, which make this property the best investment option, but also the price of the flats is unique. The complex provides you a floor area ranging from 639 sq. ft. (for 1 BHK) to 1633 sq. ft. (for 3 BHK) which as per the latest rates prevailing in this area comes out to be ranging from Rs. 19.17 lacs to Rs. 49 lacs. This rate is very convenient and economical if we consider it to be at a stone throw away distance from the India's Largest IT SEZ. It is also very economical as compared to the other residential complexes in the same vicinity.
This 9 floor apartment complex can also be a great investment option to you as there are many people approaching the city to work in the IT companies and multinational manufactures and have offices in the SEZ area. These people always look for staying as near as possible to their workplace and this is the reason there are lot of chances that you can let out the property for such people. You can easily get an average rent of Rs. 7,000 to Rs. 10,000 per month for an average 2 BHK flat in Jaipur.
Currently there are 18 happy families that are already residing in these apartments. With all these features of price, best in class in house facilities, proximity to education centers, IT SEZ, National Highway 8, link to the heart of city with a well-connected transportation system and much more, these flats are more convenient to stay in as well as the best property to invest in the city of Jaipur.
Tags: Apartments, flats, property
---